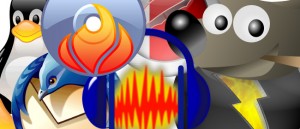 I was looking through a notes folder in Outlook today and came across this list of free or very cheap software downloads.  Not illegal or cracked software, just free, or least most of them.
I didn't look at each link and I'm not sure where this list was taken from, although the few I looked at appear very interesting.  Just passing it along!
Anti-Virus, Anti-Spy stuff
www.clamwin.org –  ClamWin Free Antivirus is used by more than 600,000 users worldwide on a daily basis. It comes with an easy installer and opensource code. You may download and use it absolutely free of charge.
http://www.piriform.com/ccleaner – CCcleaner is the number-one tool for cleaning your Windows PC. It protects your privacy online and makes your computer faster and more secure. Easy to use and a small, fast download.
http://www.malwarebytes.org/ – Malwarebytes gets rid of spybots and other nasty stuff off the internet.  Free trial only.
Security
http://www.truecrypt.org/ – Allows you to encrypt your data and hard drives so they can't be hacked into (even by the government) (Again not for the faint-hearted.)
http://www.privoxy.org/ – setups up a proxy server on your machine that filters out advertisements, junk and malware from the internet going to your browser.
http://www.gnupg.org/ – GnuPG allows to encrypt and sign your data and communication. "signs" emails with electronic encryption. Can also be used to encrypt emails so they cannot be read.  You need a plugin to use this with Outlook. Other email clients are available which can do this natively.
Email Clients:
https://www.mozilla.org/en-US/thunderbird/ – Mozilla Foundation. Thunderbird (same people that make the Firefox web-browser)
http://www.claws-mail.org/ – Claws Mail the wide variety of plug-ins for this email client makes it very flexible and secure.
Web Browsers
http://www.mozilla.org/en-US/firefox/fx/ – Firefox.
http://www.google.com/chrome/ – Chrome from google.
http://www.opera.com/  –  Opera Web Browser.
System Utilities
http://www.7-zip.org/ – Free unzipper program that does: zip, rar, arc, and a few hundred other compression types.
https://www.virtualbox.org/ – Lets you install "virtual machines" on your windows machine. For example if you wanted to install FreeDOS to run old DOS games from the 80′s
http://freedos.org – Opensource DOS operating system for old DOS programs to run on.
Office
http://www.libreoffice.org/download – Free Office software, includes Word processor, spreadsheet, presentation, etc.
http://www.scribus.net/canvas/Scribus – Desktop publishing software.
http://lyx.org – The ULTIMATE in desktop publishing software.
http://www.imgburn.com/ – CD/DVD Burning software
http://filezilla-project.org/ – FTP Software for downloading and uploading things to FTP sites.
http://live.gnome.org/Dia – Like Viso it is used for drawing diagrams.
http://www.pdflabs.com/tools/pdftk-the-pdf-toolkit/ – PDFToolkit, lets you merge, cut, split, rotate, encrypt/decrypt repair PDF files.
Personal Productivity
http://freemind.sourceforge.net/wiki/index.php/Main_Page – Mindmapping software
http://cdexos.sourceforge.net/ – CD RIpper. Converts CD's to MP3 files.
http://tux4kids.alioth.debian.org/tuxtype/ – Typing tutor, learn how to type fast.
http://net2.com/nvu/ – Websight design tool with templates.
Graphics & Audio
http://www.videolan.org/ – Video & DVD Player
www.gimp.org – GIMP Graphics design program like photoshop
http://audacity.sourceforge.net/ – Sound editor.
http://www.blender.org/ – 3D model making program (to make the next "Toy Story" movie) I used this to make my book trailer.
http://sourceforge.net/apps/mediawiki/free-cad/index.php?title=Main_Page – CAD (Computer Aided Design Software. Lets you design buildings and cars and such.
Financial
http://sourceforge.net/apps/mediawiki/jgnash/index.php?title=Main_Page  jGnash personal finance manager software.
http://gnucash.org/ – Small business acounting package.. like Sage
Internet Television
http://www.mythtv.org/detail/mythtv – If you have a TV card link. You can setup a server to watch TV on demand and across the internet. (Not for the faint-hearted)
Fun
http://www.flightgear.org/ – Flight simulator
http://www.freechess.org/ – Free Chess server
http://www.tim-mann.org/gnuchess.html – Winboard Chess software
http://red.planetarena.org/ – First person shooter game. Kill the aliens
http://freeciv.wikia.com/wiki/Main_Page – FreeCiv is an opensource version of the old "Civilization" game from Sid Meyers
http://www.oldschooldos.com/allgames.php – Old dos games that you can download.
http://www.abandonwaredos.com/ – Old dos games that you can download.
http://www.abandonia.com/ -Old dos games that you can download.
http://www.reallyslick.com/downloads.html – Screensavers
http://vegastrike.sourceforge.net/ – Vega Strike is an Open Source 3D Action-Space-Sim that lets you trade, fight, and explore in a vast universe.